EN BUSCA DEL SONIDO PERDIDO: From Here We Go Sublime de The Field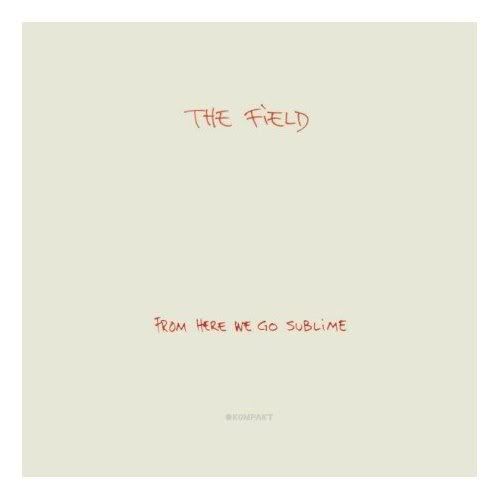 The Field
From Here We Go Sublime
Kompakt
2007
...un cóctel electrónico de primer nivel...
Uno de los quince discos que deben escucharse este año.
The Field
(alias de Axel Willner) ha elaborado un tratado
techno
de inteligencia que fluye de manera vibrante. Si se escucha con atención los diez tracks que componen el disco se puede encontrar un estructura ambiciosa que parte de eso pequeños detalles sonoros que delinean un melodía (todo la enseñanza de
Brian Eno
/
Harold Budd
) hasta estallar o permanecer en ese halo lírico que no tiene la música electrónica parasitaria.
Willner
calibra el
beat
para que sea incendiario/rugiente/sereno/ o un silencio lacónico. Un álbum con una unidad clara para dar vuelta rítmica en los momentos exactos, como si todo se tratara de una mutación de
beats
.La pieza inicial es una herencia delicada de
Star Guitar
de
The Chemical Brother
que resulta ser una mesurada guitarra atravesando reminiscencias de Kraftwerk/The Orb/ Daft Punk hasta el Lawrence de
The night will Last Forever
, 2005. Esas tres piezas iniciales (
Over The Ice/A Paw In My Face/Good Things End
) están ligadas por la mesura del ritmo. Rozando elegantemente el
trance
(esa base hipnótica que parece no desfallecer en
Good Things End
), la armonización de éstas tres piezas se disloca brillantemente con el track cuatro (
The Little Heart Beats So Fast
) que parece una nostálgica pieza de
house
para ligarse con ese corte ejemplar de
glitch/house
narcoeléptico (
Everyday
).
The Deal
, track siete, consiste en diez minutos sútiles vestidos con esos coros excelsos a la
Xtal
de Aphex Twin con capas melódicas y bordes igual de finos. Los tracks nueve y diez (
Mobilia/From Here We Go Sublime
) parecen Philips Glass con John Cage soñando sus oscilaciones/obsesiones rítmicas, pero en una secuencia de
downtempo
/
dub
dirigida por Stockhausen. Casi el espíritu de una sinfonía.Melódicos/plácidos/
crecendos
electrónicos para días soleados.
...para escuchar:
The Deal